5 Cinco de Mayos in 5 Different Cities
Book Travel
Hotels

Cars

Flights

Vacations
Flight 3
- Remove Flight
+ Add Flight
Flight 4
- Remove Flight
+ Add Flight

Image source: shutterstock.

Cinco de Mayo is largely a night where the great American populace (of Mexican heritage or not) take the night to indulge in culturally relevant and incredible foods, wear a lot of red, white, and green, and drink limitless amounts of margaritas (which may be the thing they call cultural appropriation but, in fairness, margaritas are delicious). Many think it's the day of Mexican Independence, but ask any Mexican-American around and you're sure to get a puzzled look, since that day is September 16.



So instead of being totally culturally relevant, America does what America does best and everyone, including Mexican-Americans, grab a couple of chips, put on the Latin music, and have a great time in the name of celebrating the places we've come from, and since graduating high school, I have had the opportunity to celebrate the 5th of May in many places near and far to my hometown.





But whether I'm close to home or far from it, there's always a place to get a taste of the limitless Mexican heritage and culture that stretches far and wide from a country on my side of the pond so dive into some of the best Cinco celebrations from around the country, and around the world.



Atlanta, Georgia



In Atlanta, you can get started with celebrations a little earlier with

Cuatro de Mayo party, a collaboration between TEDxPeachtree and Ponce City Market on May 4th, where local leaders and visionaries will gather to hear the brightest ideas and celebrate community (along with a signature TedxPeachtree cocktail starring American Spirit Whiskey).



Or, for something culturally relevant and amazing, head to Atlanta for their

La Raza Fest—it's housed at the Gwinnett Place Mall and features Latin recording artists, Mexican folk dancing, awesome food, and plenty of trinkets to carry back with you. But never fear, if you want to carry on the tradition of drinking a lot of beer and toasting everyone with a basket of chips and salsa, try Guaco Joe's in Vinings, Ray's Rio Bravo, and Tin Lizzy's Cantina for great food and great drink specials.

Athens, Georgia



While attending the University of Georgia as an undergrad, I spent 4 years worth of Cinco de Mayos in the Classic City, and every one of them was as memorable as the last. From

Taquieria del Sol to Cali & Tito's, the food was delicious, the friends were merry, and there was plenty of mariachi to go around—so much so that you wouldn't expect a little college town like Athens to have such excellent fare. But delicious it was, and still is, making both perfect places to stop along your celebratory way.



But the creme of the crop for Athenians when it comes to Mexican food is

Tlaloc—an eatery of fine Mexican and El Salvadorian food so good you're likely to forget your own name—and last year it hosted a wonderful festival of music, all day dance parties, and plenty of great food to go around (even after all of the chairs and tables had already been taken). So word of warning to the wise: go early!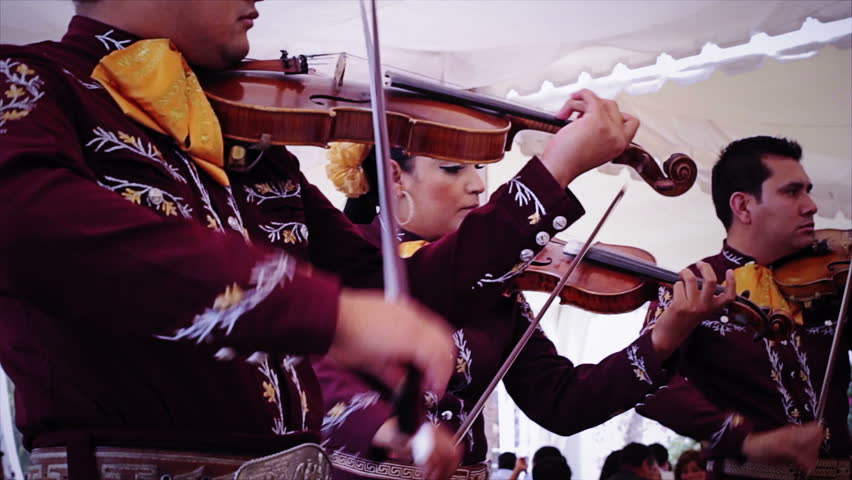 Image source: shutterstock.

Prague, Czech Republic



My first year in Prague was a world wind of new friends, new adventures (mostly into renting my first apartment alone), and new customs. But it turned out, holding onto my love for having a great Cinco de Mayo only required a little investigating into the Mexican fare of the city, and it led to me my favorite restaurant within the city limits: Cantina.



Cantina is one of my favorite places to eat, holiday or no holiday, and I'm not the only one. Most nights you can't even get a table without a reservation—and they only take cash, having given up on accommodating the credit card company's cut a long time ago. But for celebrating Cinco de Mayo, it's exactly what any American expat looks for: excellent food, excellent drinks, and even better than excellent company.

New York City, New York



There's really

no party like an NYC Party, which means this addition to the list takes the cake in a way that all the other smaller celebrations really can't—but that doesn't dissuade the rest of us from partying where we're all from, even if the parade in Central Park West is incredible.

Don't just leave it with the street parade, follow the party all the way from the park to the great pub crawl that follows—it'll keep the mariachi music, tequila shots, and party vibe going well into the next morning. Just make sure you take your camera—the colorful floats, folklorica dancers, and live latin bands are definitely something you'll want to document on Instagram.



Image source: shutterstock.

San Francisco, California



With a large Hispanic population, and an even bigger neighborhood,

the San Fran party starts early in the morning in the Mission Neighborhood and goes all night with folk dances, festival delights, cultural tours, great food, and my favorite, Lucha Libre wrestlers.



This year performers range from

Alvarado Ballet Folklorico of Union City and Bolivia Corazon de America to Khela and showcases not just Mexican heritage, but all the cultures of Latin America, in a day that is truly a great tradition for the city to uphold. This celebration is also kid-friendly, so it's easy to let the kid's in on one of America's favorite holidays.



Whether you're into the music or the margaritas, there's a lot to be celebratory for when the commemorations of the Puebla Battle victory roll around each year—so take the day off and grab yourself a maraca because it's going to be a great time.



Maggie is a Savannah, Georgia native living and writing in Prague, CZ. Check out her travels and expat adventures in The Heart of Europe at The Roam Diaries or on Instagram.